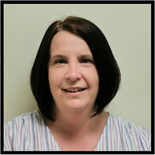 Mrs Jones (Lower KS2 Team Leader) is the SENCO Co-ordinator for the school.
She can be contacted by calling the school on 01952 386920 or 01952 386930 or by email at a2200@taw.org.uk.
At Hollinswood Primary and Nursery School, we feel that an inclusive education is about creating a secure, accepting, collaborating, and stimulating community in which everyone is valued. We recognise the entitlement of all children to equality of opportunity and access to education. All children have a right to be valued for what they are, and who they are, on the educational continuum. The values implicit in developing an inclusive culture within school need to be shared between, and agreed upon, by all staff, children, governors, and parents/carers. We believe that every teacher is a teacher of every child or young person including those with SEND
Our School SEN Policy can be found in our Policies section or by clicking on the link here. SEN Policy
The school's Special Educational Needs and Disability Report can be found by clicking on the link here.  SEN Report
For further information on the SEN procedures we follow in school please take a look at our flowchart. SEN Procedures Flowchart
We also have a Whole School Provision Map. You can view this document by clicking on the link here. Whole School Provision Map
Click here for our Equality Policy.
You can also view Telford and Wrekin's Local Offer page here: